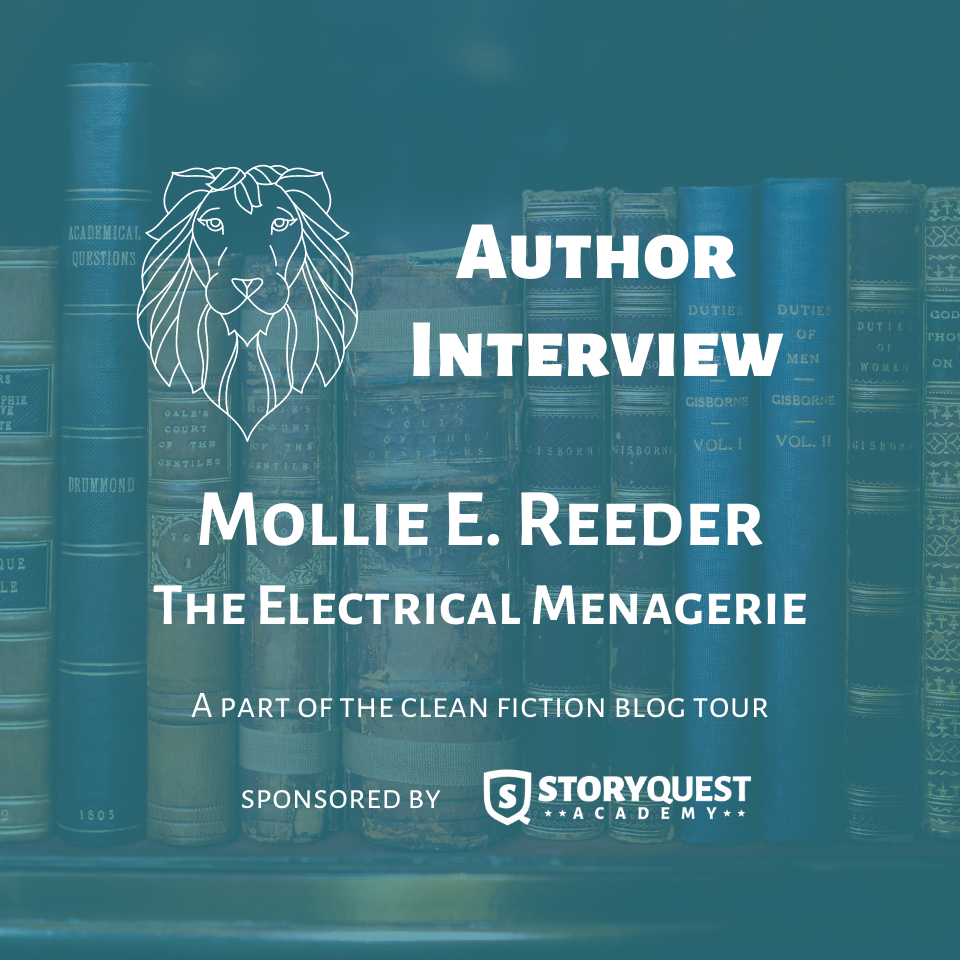 Interview with author, Mollie E. Reeder


This week, I am interviewing indie author, Mollie E. Reeder. She wrote a wonderful book, The Electrical Menagerie, perfect for fans of The Greatest Showman who wanted a bit more science fantasy and mystery.
Q: Who are you? What genres do you like to write?A: Hi! I'm Mollie E. Reeder, filmmaker and author of The Electrical Menagerie. I primarily write character-driven science-fantasy that blend and bend genres.
Q: Tell us about your book/s! What was the inspiration for your book?A: The Electrical Menagerie is set in a stardust-powered empire of floating islands and flying trains. Sylvester Carthage and Arbrook Huxley are a pair of down-on-their-luck showmen who stake everything in a royal talent competition, but quickly find themselves embroiled in mystery, scandal, and a dangerous conspiracy.
My ideas tend to percolate for awhile until all the ingredients have fully assembled! I had wanted to write something set in a fantastical world of floating islands for a few years. I loved The Greatest Showman and had recently finished producing a movie with a couple co-producers that started out as strangers and became some of my closest friends. That unique relationship of being both friends and creative partners was something that really excited me. Carthage was heavily inspired by the troubled life and whimsical imagination of J.M. Barrie. Huxley is a type of character I've always loved -- a loveable rogue looking for redemption.
Q: Why is clean fiction important for youth and young adults?A: Truthfully, it's never really been my primary goal to write something that fit a market label of "clean". Instead, I always set out to write something I feel like reflects the heart of Jesus Christ and edifies my reader -- something that shines a beacon through the dark parts of life, like a lighthouse. I feel like truly clean-hearted fiction isn't ficition that just religiously avoids "x" or "y" (in fact, sometimes good fiction needs to go to hard places), but is fiction that desires to reflect the perfect heart of God. He is the only one that is truly clean, so His will is what we align with when we write!
As the Bible says to think on whatever is "pure and lovely", I want my reader to always close one of my books with something pure and lovely to think on. And that invocation to fill your heart with lovely, empowering truths isn't just for kids and teens. That's for literally everyone!In recent years, even YA fiction has become increasingly dark, gratiutious, and even triggering. I know that it's hard to find things to read that aren't filled with that gratuitous content, and it's something I struggle with even as an adult. I hope that my stories not only entertain and uplift, but also inspire and encourage other writers -- especially young writers! -- to partner with God to build their own lighthouses.
Q: When did you know you wanted to be a writer? What was a big challenge you overcame to become the writer you are today?A: I started coming up with characters and story ideas early in life, but the hardest part for me has always been learning patience and endurance to finish things! Even now that's a work in progress for me. Learning story structure helped me immensely and was really no less than life-changing when I discovered it, because I'm a very linear, concrete thinker and having a road map helped me know where my story was headed and benchmark my progress which helps keep me motivated.
That has made me a huge advocate for new writers at least learning a bit of story structure -- even if you "pants" and don't like making analytical choices when writing, I think having story structure embedded in your subconscious can help you make intuitive choices as well. My process has definitely evolved from analytical to more intuitive which is cool to see!
Be sure to share this blog post and comment below for a chance to win the Clean Fiction Blog Tour gift pack!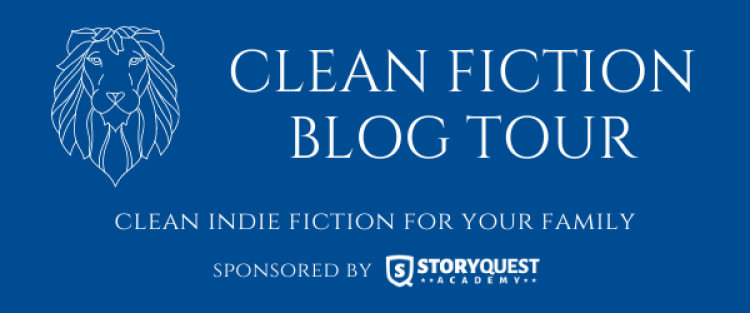 March 1st    Story Quest Academy - Why Clean Fiction Is Important + Top 10 Clean Indie Books
March 2nd    Ellie Naomi - Why I Write and Love Clean Fiction + Hannah Anderson Mysteries
March 3rd    Julie C. Gilbert - Many Flavors of Kid-Friendly Clean Reads
March 4th    Jasmine Natasha - Author Interview with Laurie Lucking
March 5th    Liz Delton - The Alchemyst's Mirror
March 6th    Mark Hansen - Why We Love Fantasy
March 7th    Ian Vroon - Ayphae • A World Beyond Your Imagination
March 8th    Story Quest Academy - Author Interview: Erin Michelle Sky and Steven Brown
March 9th    Nicholas Kotar - Two Excellent Pirate Books Set in Gorgeous Fantasy Worlds
March 10th    J.M. Hackman - Spark: Firestarting & Neurodiversity
March 11th    Mark Hansen - Excerpt from A Tale Of Heroes
March 12th    Courtenay Kasper - Why I Write Clean Fiction + West & Windy Book
March 13th    Debbie Schreffler - Excerpt from A Farmer's Wife: A Biblical Retelling of Ruth
March 14th    Story Quest Academy - Author Interview: Mollie E. Reeder
March 15th    Steven Guglich - Why I Write Clean Fiction
March 16th    Laurie Lucking - A Story Snippet from Traitor!
March 17th    Julie Gilbert - Clean Fiction Audiobooks
March 18th    Meg Dendler - Middle Grade and YA Clean Fiction
March 19th    Nicholas Kotar
March 20th   Courtenay Kasper - Clean Fiction Books I Love
March 21st    Story Quest Academy - Author Interview with Jasmine Natasha
March 22nd   Molly Casperson
March 23rd    D.J. Edwardson - The Last Motley
March 24th    Marty C Lee - YA fantasy with dragons, princesses, or magic
March 25th    Molly Casperson
March 26th    Mark Hansen
March 28th    Story Quest Academy - Interview with Heather Love Fitzgerald
March 29th    Debbie Schreffler - Clean Fiction Books I Love
March 30th    Nicholas Kotar
March 31st    Molly Casperson
What Is Story Quest Academy?
Story Quest Academy is a virtual writing and reading academy for homeschooling teens! Each course has a book club focusing on wholesome, clean, classic and indie fiction. Packed with fun activities and easy-to-understand education, we're teaching the next generation of writers! Learn more about our courses here.