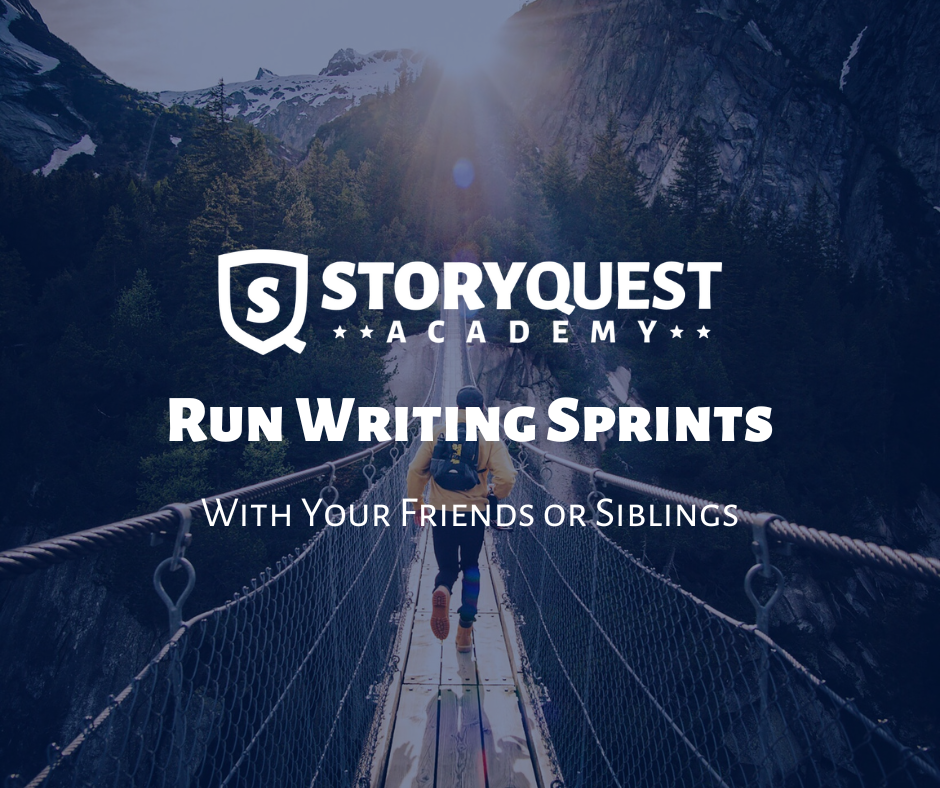 What Are Writing Sprints?
Writing sprints are timed writing exercises to help you write faster. Just like runners can cover more ground when sprinting, you'll build your word count faster with writing sprints. You can run a solo writing sprint or run a group writing sprint.
What Do Writing Sprints Do For You?
Many writers must learn to squeeze in writing time in their everyday life. Writing sprints help train your writing muse to be ready at a moment's notice and increase your overall words per minute.
The Rules
Turn off all distractions: no phone, no social media scrolling or chatting with your fellow writers.
Start with a few 5 to 10-minute writing warm-ups.
Don't edit as you write.
Make sure to write down your word count before you start so you can track how much you added to your story in each sprint.
Set a timer on your computer or phone.
Decide which story and scene you want to write before starting.
Writing Warm-ups
Before you write for a full 30-minute writing sprint, you should start with three micro warm-up sprints and work your way up.
Start with 5 minutes.
Then 10 minutes.
Then 15 minutes.
I've run writing sprints with lots of writers online and in the real world. They have noticed a significant improvement in their word count after following this warm-up schedule rather than starting with a 30-minute word sprint right away.
Running A Group Writing Sprint With Friends or Siblings (In Real Life)
Schedule a day and time to get together for a writing sprint with your friends or siblings.
Steps For Hosting An In-Person Writing Sprint
Set a timer.
Announce when the sprint ends.
Ask for everyone to announce their word count.
Crown the person with the largest word count as the winner.
Ask everyone to read their favorite sentence.
Running A Group Writing Sprint Online
You can also post on StoryQuesters.com to schedule a writing sprint with your fellow Story Questers.
Share a post on the group or on social media announcing the upcoming sprint several minutes ahead of time. If posting on social media, you may want to include hashtags like #writingsprints, #wordsprints, or #amwriting.
To make it universal, add the minutes without the hour until the writing sprint, rather than a specific time. If it is 6:15 your time, it could be 9:15 somewhere else in the world, but you can still write for 10 minutes.
Gifs will help your post get more attention.
Starting a 10-minute #wordsprint at :15. Anyone want to join me? My goal is to write 100 words. #amwriting
About the author

Amelia Nichole is a writer of science fiction and fantasy, with a mad dash of mythology and history thrown in for good measure. She is the founder of Story Quest Academy and a professional copywriter. When she isn't working, writing, or reading, you can find her playing with her dog, Teddy Bear or tending to her flock of quail.