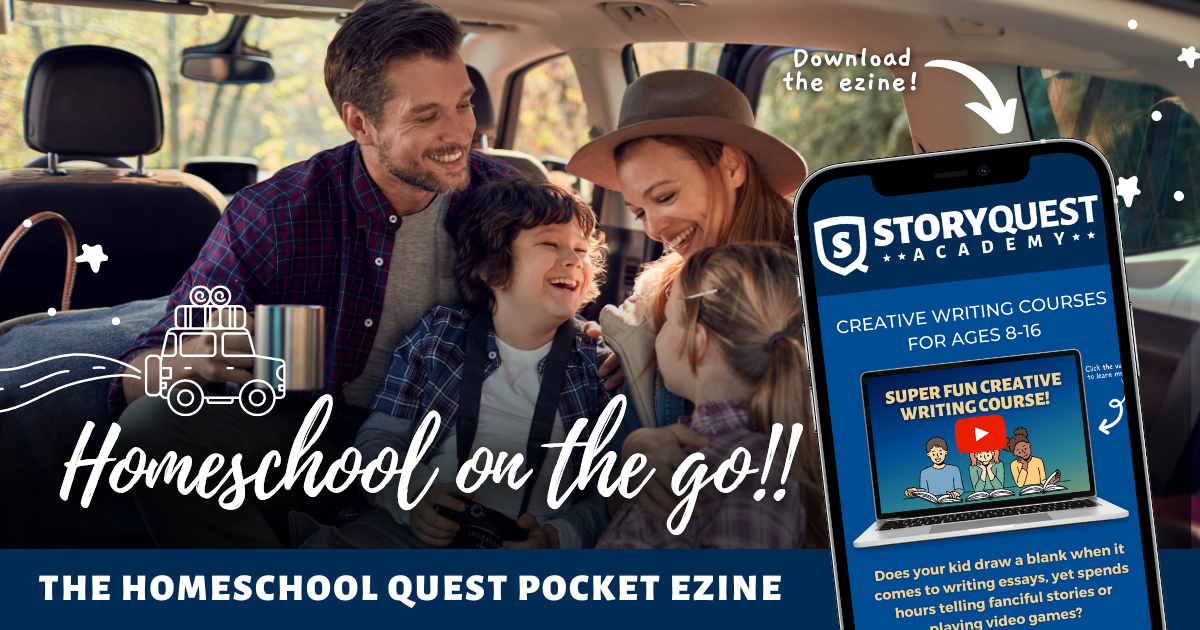 Story Quest Academy was recently featured in The Homeschool Quest ezine!
The May-June issue of Homeschool Quest Ezine is here to help! This mobile magazine is packed with resources that will make homeschooling easier than ever before. Whether you're driving in the car or waiting at the doctor's office, you can access fun printables and activities. With a variety of topics covered, from arts and crafts to learning games, this pocket ezine has something for everyone.
About the author

Amelia Nichole is a writer of science fiction and fantasy, with a mad dash of mythology and history thrown in for good measure. She is the founder of Story Quest Academy and a professional copywriter. When she isn't working, writing, or reading, you can find her playing with her dog, Teddy Bear or tending to her flock of quail.