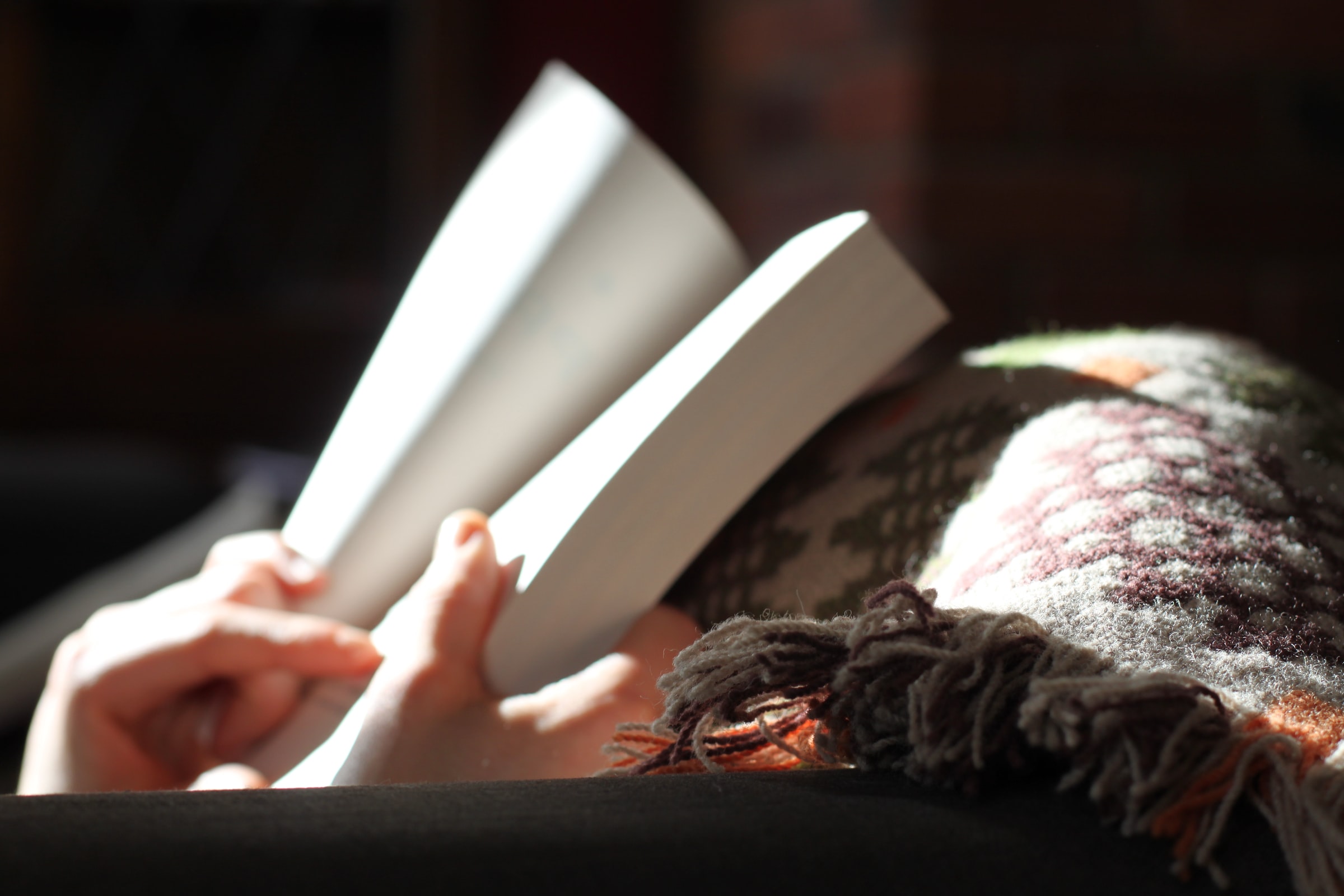 Finding good books for your teenager to read that encourages that their love of reading and writing can be difficult. I've been shopping for four teenagers for several years now and I have found a foolproof method to find books that they love to read.
Interview Your Teen
So the first step is to find out what your teenager likes to read. You will need to ask them for a list of their favorite books.
TIP: If you want to surprise them, you can also find their Goodreads account and look for their Favorites list.
Research
SEARCH: The next step is to research books similar to their top 5 books. One of the series that my siblings really love is the Percy Jackson series so I searched for "books similar to the Percy Jackson series". I also searched for "books like Percy Jackson for older teenagers". When my sister first read the books she was a young teenager and now that she is older, she likes the same books but wants books targeted towards older teens.
BLOGS: You should definitely look for book bloggers that are sharing articles about indie books that are similar to the books your teenagers love. Not only will you find engaging books but these books will provide an example of what your young writer can achieve. Just search for "indie books like Percy Jackson".
Some blogs to check out:
SEARCH BY GENRE: If the books aren't very popular or don't have a lot of recommendation, you can search up what genre your teenagers top five books are listed as and look for articles to give recommendations for that genre and the age range of your teenager. You can also search for the age range and genre on Amazon. e.g. middle grade fantasy adventure or young adult science fiction
After you have gone through each of these research options, you should have a list of books you want to look into.
Time For Some Investigation
The next step is to search for the books on Common Sense Media. The benefit of this website is you get to see reviews from parents and kids to see what their opinions are on different things that happened in the books. A lot of times this will help me to figure out if there's anything in the book that any of my siblings wouldn't like. For example, one of my siblings is claustrophobic and I'd rather not buy her a book where the main character gets trapped in a tight space.
If the book is not listed on Common Sense Media (or if you want to do a little more research), you can always search up the book name, the author name and a keyword or a topic that your teenager loves or a topic that you do not want your teenager to be reading.
TIP: One of the things to look out for is, even if a book is listed as young adult, the book may not be appropriate for younger teenagers and that's something you want to keep an eye on in Common Sense Media or looking in the Amazon reviews. The main difficulty is that the young adult audience includes such a broad range of ages. A steamy love scene may be appropriate for a 24-year-old to read may not be appropriate for a 13-year-old to read.
Read The Reviews
After your investigation you're going to want to go ahead and look at these books on Amazon or Goodreads. You're going to be looking at the worst reviews of these books. This is a really quick way to figure out if there's anything in the book that you just don't want your teenager to read.
You're also going to be looking for mentions of badly-written stories, head hopping, bad characterization, slow plots and bad endings. You want the stories to help improve your teenagers knowledge of good writing.
Read A Bit
The final step that I like to do is to use the look inside feature on Amazon to read the first couple of pages. I want to see the quality and voice the book is written in. A lot of times I can tell whether my sister is going to like a book because of the way that is written. If you read a page or two of the books that they really like, you're going to be able to tell if there's a distinct difference between the book that you want to get them and the book that they already love.
So to sum up, ask your teen what books they love, search up recommendations for similar books, investigate the books on Common Sense Media, read the reviews on Amazon and use the Look Inside feature to find books your teenagers will LOVE.
What are you waiting for? Click here to start your child on their Quest today!!