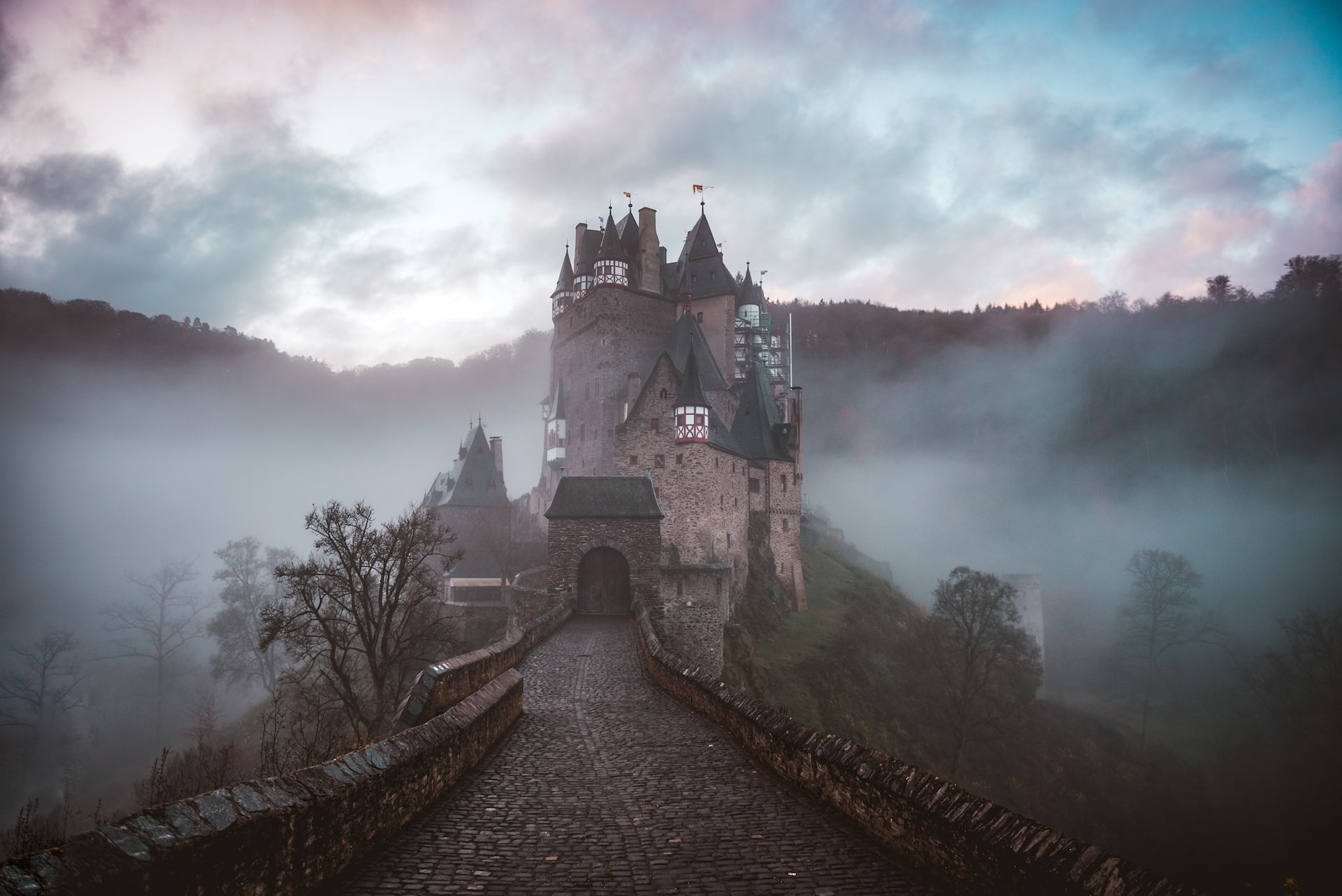 I don't know about you, but I love fairy tale retellings. There is just something about these ancient stories that lends themselves to being told and re-told, spun and re-spun, and I love how every author who tackles them seems to ask a different question, study the tale from a different angle. These tales of romance and courage and overcoming the odds just speak deeply to my soul, and there are quite a few incredible newer retellings out there that I have discovered in recent years. As a fairy tale reteller myself, this is a genre that is dear to my heart and never fails to kindle my imagination.
I'd like to introduce you to five of my new favorite fairy tale retellings.
In no particular order:
Beaumont and Beasley by Kyle Robert Shultz
If you enjoy fairy tale mashups like Once Upon a Time or Grimm, you're sure to enjoy this hilarious romp through the Afterverse, where all the fairy tales have ended, but that doesn't mean the stories have! Join Nick Beasley, the gruff private detective intent on proving that magic and fairy tales don't exist… until he gets caught up in one himself. These stories are quick, entertaining reads that answer the question: What happens after happily ever after?
The Firethorn Chronicles by Lea Doue
I might be cheating just a smidge here with my counting, because some of these are whole series that I'm recommending, but this series is so fun and full of interesting characters. Beginning with The Firethorn Crown, a twelve dancing princesses, retelling, the author went ahead and started writing books for each of the 12 sisters. There are currently 4 books in the series plus a short story and a novella, each of these books is a true delight.
The Bookania Quests by Kendra E. Ardnek
Honestly, I could probably recommend anything by this author, but the Bookania Quests remain my favorites of her stories. Rather than retelling a single story, the Bookania Quests mash together quite a few different fairy tales in a single fantastical world. The story starts out with royal twins Robin and Robert, whose fairy godmothers' gifts were accidentally switched at birth. Princess Robin was given special abilities with a sword, while Prince Robert was gifted with sewing prowess. The twins must now embark upon a quest to find their fairy godmother and have her switch their gifts back before they come of age and the gifts become permanent.
A Beauty and the Beast retelling that somehow elegantly fits right inside the game of Clue. What happens when your Beauty is a headstrong dilettante intent on solving a murder in order to clear her friend who is the prime suspect? What happens when your Beast is the Commander of the Watch, whose actual job is to solve that same murder and thinks that Beauty should be kept out of the investigation for her own safety?
I'm sure you can imagine! Sparks are going to fly in this tale of intrigue and espionage, with lots of cloak and dagger and plenty of sweet romance.
The Thirteenth Princess by Nina Clare
And finally, we have "the true story" of The Twelve Dancing Princesses. Told from the POV of the the unnamed, un-remembered 13th princess from the tale, cut out of the story by historians with a penchant for tidy, symmetry, this is a gorgeous take on an old familiar. Delightful characters, sweet romance, a mystery to solve, and a delightfully twisty-turny plot make this a story with plenty to love.
And there we have my top five recommendations if you're looking for a fairy tale retelling to dive into.
About the author

Jenelle first fell in love with stories through her father's voice reading books aloud each night. A relentless opener-of-doors in hopes of someday finding a passage to Narnia, it was only natural that she soon began making up fantastical realms of her own. Jenelle currently resides in the wintry tundra of Wisconsin —which she maintains is almost as good as Narnia — with her knight-in-shining armor and their four hobbits. When she is not writing, she homeschools said hobbits and helps them along on their daily adventures... which she says makes her a wizard.

Jenelle has published a four-book epic fantasy series, The Minstrel's Song, which is full of knights in shining armor, dragons, quests, and a battle for the end of the world. She also has a stand-alone (for now!) middle grade portal fantasy and Realm Award winning novel, An Echo of the Fae, which was loosely inspired by the fairy tale Rapunzel. Jenelle writes all of her stories with families in mind. Reading together as a family is one of Jenelle's most cherished memories, and her great desire is to provide stories to other families that can be enjoyed together.