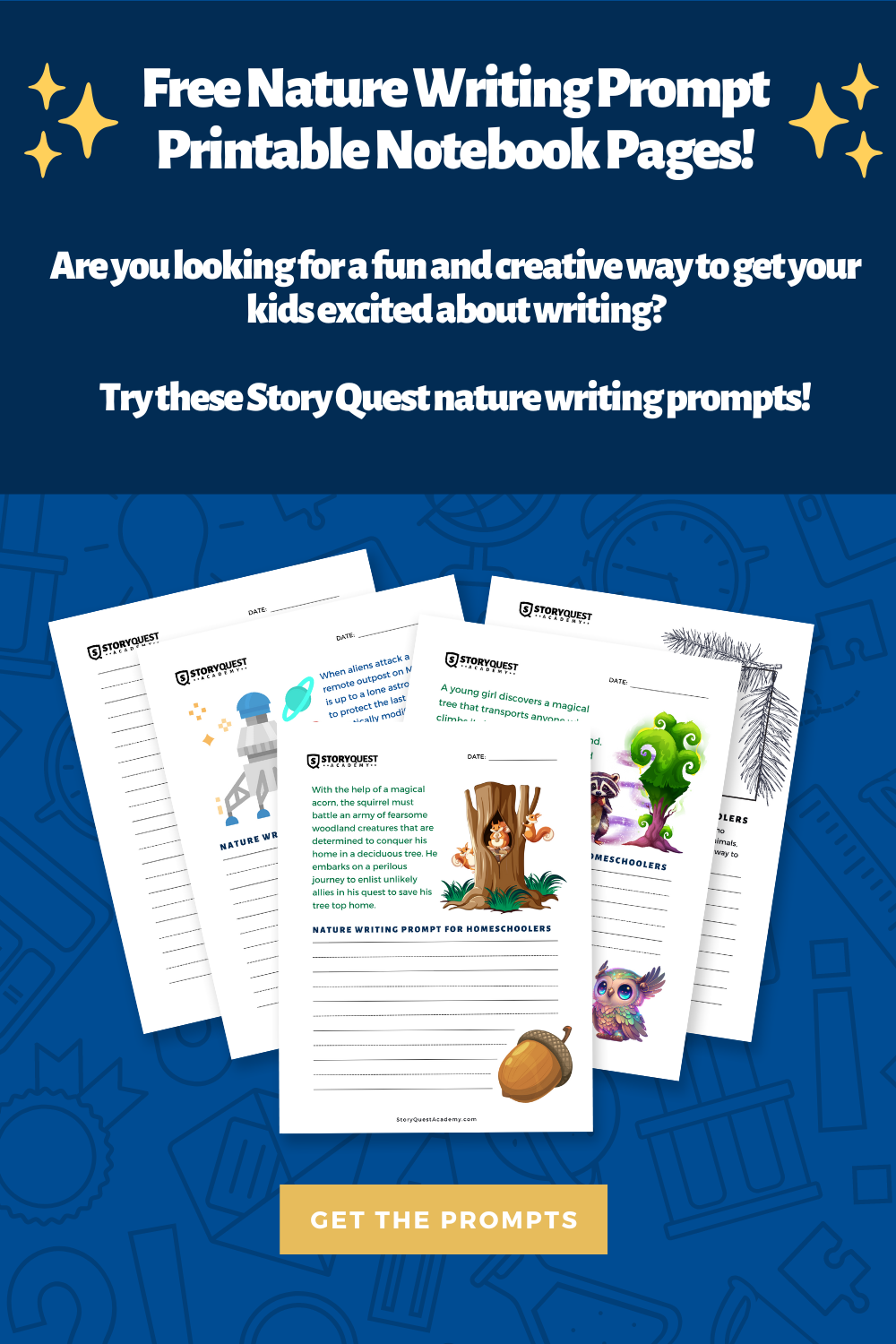 Are you looking for a fun activity for your kids this Summer? Story Quest has created fun writing prompts to encourage kids to think outside the box and write in different genres, from fantasy to science fiction.
From magical trees to the last plant on Mars, our nature writing prompts will spark their imagination and get them writing. Great for fans of WALL-E, Narnia, and Redwall. 
You'll get three sets of writing prompts:
Elementary (ages 8-10)
Colorful illustrations that will capture their imagination, and wide ruled notebook pages with dotted lines for super short stories.
Middle school (ages 11-13)
Illustrations they can color in any medium-sized notebook pages for short stories.
High School (ages 14-16)
Draw your own illustration box with narrow ruled notebook pages for longer stories.
About the author

Amelia Nichole is a writer of science fiction and fantasy, with a mad dash of mythology and history thrown in for good measure. She is the founder of Story Quest Academy and a professional copywriter. When she isn't working, writing, or reading, you can find her playing with her dog, Teddy Bear or tending to her flock of quail.