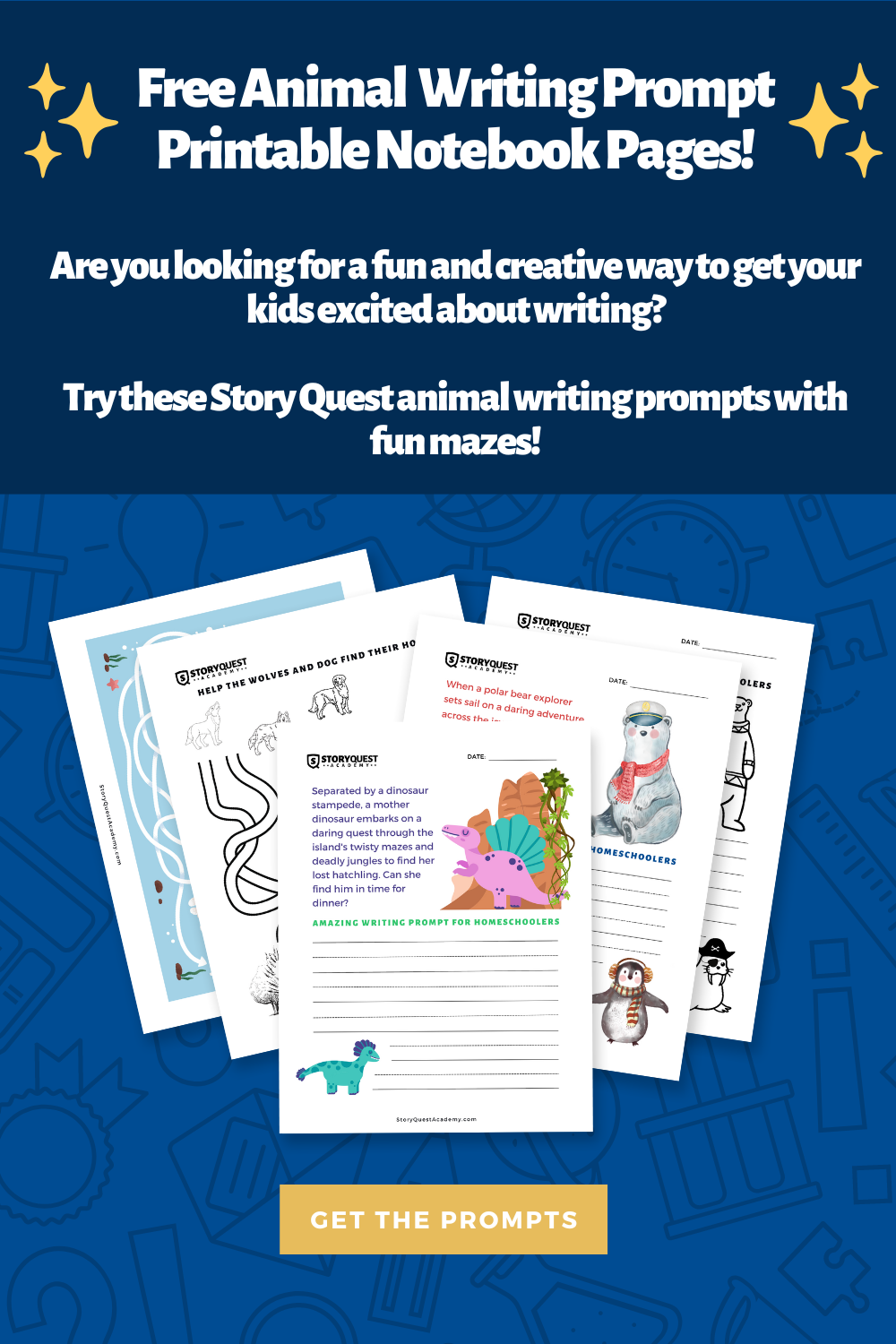 These prompts will not only help improve their handwriting skills, but also encourage them to think creatively and let their imaginations run wild. You'll be amazed at how much fun they'll have putting pen to paper.
These writing prompts feature animals such as dinosaurs, wolves, and polar bears as the main characters. Each prompt includes a fun maze to complete as well! Perfect for fans of Green Ember, or the Warrior Cats series.
You'll get three sets of writing prompts:
Elementary (ages 8-10)
Colorful illustrations that will capture their imagination, and wide ruled notebook pages with dotted lines for super short stories.
Middle school (ages 11-13)
Illustrations they can color in any medium-sized notebook pages for short stories.
High School (ages 14-16)
Draw your own illustration box with narrow ruled notebook pages for longer stories.
About the author

Amelia Nichole is a writer of science fiction and fantasy, with a mad dash of mythology and history thrown in for good measure. She is the founder of Story Quest Academy and a professional copywriter. When she isn't working, writing, or reading, you can find her playing with her dog, Teddy Bear or tending to her flock of quail.