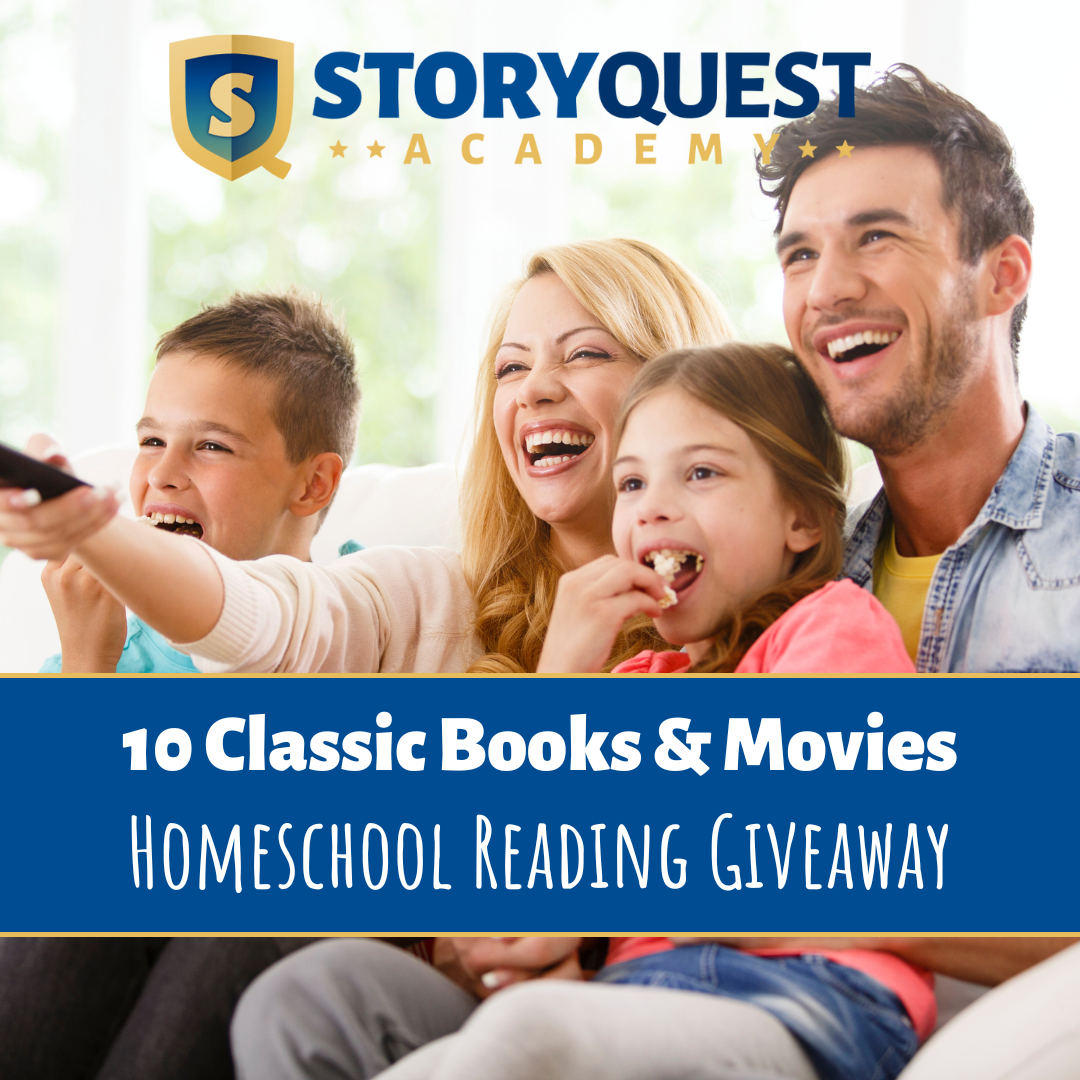 If you have multiple children you are homeschooling, trying to find activities where everyone can join in can be tough! Some kids are reading, while others are just starting. Adding movies and audio adaptations to your homeschool book club is a great way to enjoy classic tales together as a family. 
We've put together a list of 10 timeless classics that your kids can enjoy whether they want to read the book, listen to the audio version, or watch the movie adaptation.
1. Treasure Island
2. The Little Princess
3. Little Women
4. Little Men
5. Swiss Family Robinson
7. The Jungle Book
8. The Second Jungle Book
9. The Secret Garden
10. Anne Of Green Gables
Reading, watching and listening to these great stories not only provides entertainment but also enhances their understanding of literature, history and language. It is an excellent way for them to deepen their knowledge, expand horizons and develop analytical skills.
What are you waiting for? Gather your kids (PJs not required but recommended) and enjoy a night full of easy, and fun schooling! Let's get reading!
Looking for more reading activities?!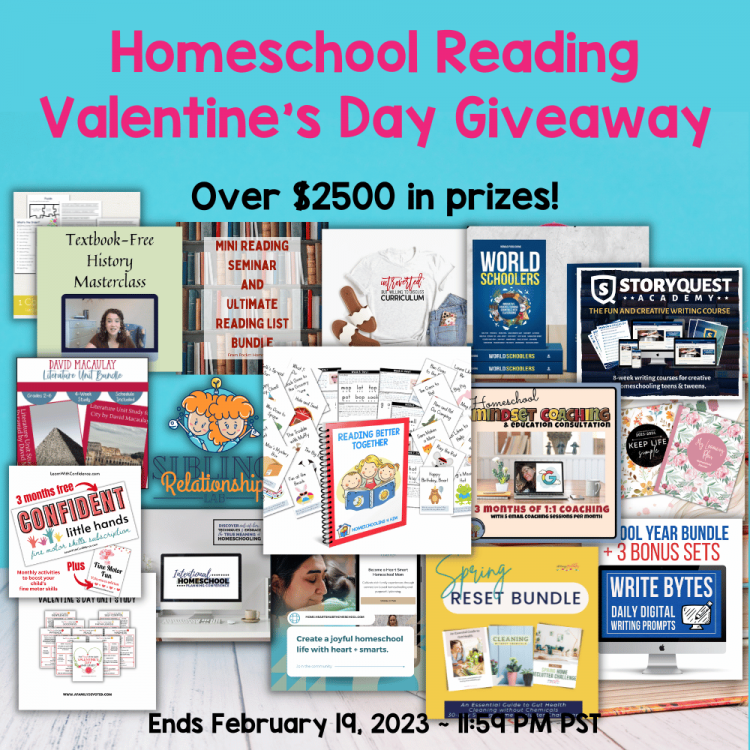 Story Quest Academy is excited to join in on this fun Valentine's Day Reading Giveaway hosted by Sarah Miller from Homeschooling 4 Him.
We're giving away TWO memberships to our Adventure Quest creative writing course for ages 13+. Adventure Quest is filled with fun activities like drawing a map, creating story playlists, and writing poetry. Students are given prompts to write and edit a short story and education on outlining, capitalization, punctuation and a whole lot more!
Let's celebrate Valentine's Day by giving away over $2500 of homeschool curriculum, courses, printables, resources, and more!
This giveaway will have FIVE (5) winners! Learn more about our prize packages:
The Younger Kids Bundle ($758 Value, 2 winners)  
Reading Better Together Curriculum from Homeschooling 4 Him ($97)
1 Year Membership to the Heart Smart Homeschool Mom Community ($564)
Mini Reading Seminar and Ultimate Reading List Bundle from Pocket Homeschool ($30)
3 months access to Confident Little Hands - Fine Motor Skills Subscription + Bonus Fine Motor Fun: Valentine's Edition from Learn With Confidence ($25)
Pyramid and City Literature Units from As We Walk Along the Road ($23)
Fruit of the Spirit Valentine's Day Unit Study from A Family Devoted ($19)
The Older Kids Bundle ($467 Value, 2 winners) 
3 Months of Homeschool Mindset Coaching with Christy from Happy Hive Homeschooling ($350)
Digital Writing Prompts: The Full School Year Bundle from Homeschool Breakroom ($40)
Student Homeschool Planner – undated (model of choice) + Monthly Planner for 2023-2024 from Monkey and Mom ($28)
Adventure Quest – Treasure Island & Peter Pan from Story Quest Academy ($27)
Textbook-Free History Masterclass (for Mom) + 1 Corinthians 13 Copywork and Memory Work Resource pack (for kids) from Humility and Doxology ($21)
The For Mom Bundle ($203 Value, 1 winner) 
One-on-One Parent Coaching Session ($70) from Sibling Relationship Lab
$50 Gift Certificate from Homeschool Style Co. ($50)
Intentional Homeschool Planning Conference from Intentional in Life ($37)
Paperback copy of the book Worldschoolers: Innovative Parents Turning Countries Into Classrooms from Trip Scholars ($25)
Spring Reset Bundle from All Things Printables ($21)
Want to enter to win? Simply enter by following the sponsors on the form below! You are responsible for reading the Terms and Conditions before entering. Entering this giveaway confirms that you have read and understand the terms.
About the author

Amelia Nichole is a writer of science fiction and fantasy, with a mad dash of mythology and history thrown in for good measure. She is the founder of Story Quest Academy and a professional copywriter. When she isn't working, writing, or reading, you can find her playing with her dog, Teddy Bear or tending to her flock of quail.