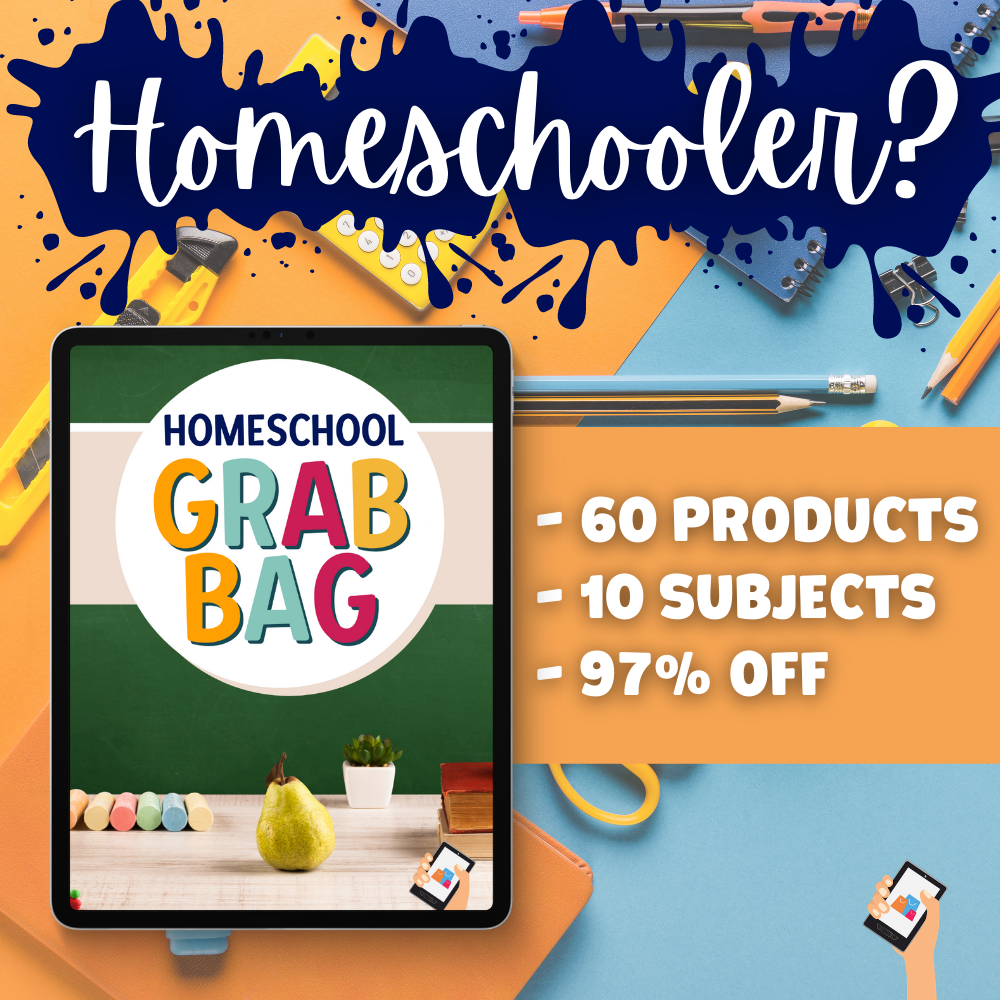 Having growing up being homeschooled, I think one of the most common myths I heard and see a lot these days is that homeschooling too expensive.
This can't be further from the truth with all the free homeschooling resources, affordable curriculums (like Story Quest Academy) and amazing deals like the Digital Grab Bag.
Let's talk more about the Homeschool Digital Grab bag sale going on from July 8th-16th.
This special deal only comes once a year and the offerings are always changing! This year, they have 35 homeschool curriculum providers teaming up in their grab bag to give you over $900+ of homeschool products for $27.95!
This means you will get 60 products, from planners and courses to core subject resources including Math, Geography, Science, Language Arts, History and more! Which is an amazing deal if you ask me!
The best part of this sale is that not only will this bag be helpful for this years homeschooling but it will also be helpful for years to come. Not to mention you won't ever be able to find all these amazing products again for the same price!
What are you waiting for? Snag yours before the sale is over!
If you buy the Digital Homeschool Grab Bag through our link, you'll be entered to win a $25 Amazon gift certificate and we'll send you a special coupon code for 25% off Mystery Quest!
Simply send a copy of your invoice to us at contactus@storyquestacademy.com and we'll send you a coupon code AND you'll be entered to win!