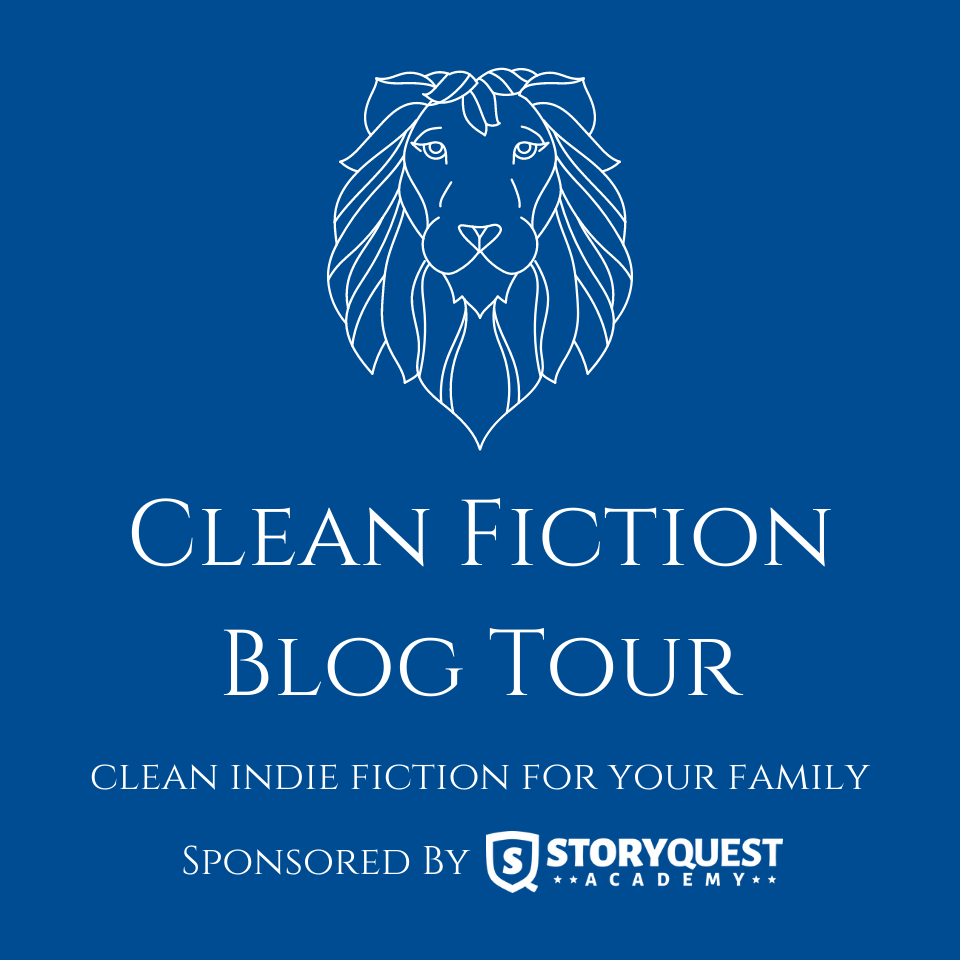 Let's celebrate clean fiction!


If you are like many new homeschoolers, you are seeking clean fiction for your family. Story Quest Academy has teamed up with indie authors, parents and homeschoolers share our favorite clean stories and talk about the importance of clean fiction for kids and young adults!
Why should you participate? There will be prizes!
The more posts you share and comment on, the more chance you have to win! The prizes include:
A Story Quest Academy Scholarship
Postcards from Julie Gilbert
An ebook copy of The Last Motley by D.J. Edwardson
A West & Wendy ebook & printable coloring book from Courtenay Kasper
An audiobook of The Electrical Menagerie by Mollie E. Reeder
An ebook of Common by Laurie Lucking
A paperback copy of How Kimba Saved The World by Meg Dendler,
A ebook of Spark by J.M. Hackman
A ebook short story from Ellie Naomi
A ebook of Tales of Ayphae by Ian Vroon
A ebook of Wind of Choice by Marty C. Lee
Be sure to tag @StoryQuesters when you share a post so we can count your entry!
What Is Story Quest Academy?
Story Quest Academy is a virtual writing and reading academy for homeschooling teens! Each course has a book club focusing on wholesome, clean, classic and indie fiction. Packed with fun activities and easy-to-understand education, we're teaching the next generation of writers! 
What Is Clean? Clean fiction are stories without graphic violence, explicit sexuality, or strong profanity.
What Is Indie? Indie stories are published by authors or small presses. If the author is listed as the publisher on Amazon, it's indie!
Join us in March for a celebration of independently publish clean fiction!
March 1st    Story Quest Academy - Why Clean Fiction Is Important + Top 10 Clean Indie Books
March 2nd    Ellie Naomi - Why I Write and Love Clean Fiction + Hannah Anderson Mysteries
March 3rd    Julie C. Gilbert - Many Flavors of Kid-Friendly Clean Reads
March 4th    Jasmine Natasha - Author Interview with Laurie Lucking
March 5th    Liz Delton - The Alchemyst's Mirror
March 6th    Mark Hansen - Why We Love Fantasy
March 7th    Ian Vroon - Ayphae • A World Beyond Your Imagination
March 8th    Story Quest Academy - Author Interview: Erin Michelle Sky and Steven Brown
March 9th    Nicholas Kotar - Two Excellent Pirate Books Set in Gorgeous Fantasy Worlds
March 10th    J.M. Hackman - Spark: Firestarting & Neurodiversity
March 11th    Mark Hansen - Excerpt from A Tale Of Heroes
March 12th    Courtenay Kasper - Why I Write Clean Fiction + West & Windy Book
March 13th    Debbie Schreffler - Excerpt from A Farmer's Wife: A Biblical Retelling of Ruth
March 14th    Story Quest Academy - Author Interview: Mollie E. Reeder
March 15th    Steven Guglich - Why I Write Clean Fiction
March 16th    Laurie Lucking - A Story Snippet from Traitor!
March 17th    Julie Gilbert - Clean Fiction Audiobooks
March 18th    Meg Dendler - Middle Grade and YA Clean Fiction
March 19th    Nicholas Kotar
March 20th   Courtenay Kasper - Clean Fiction Books I Love
March 21st    Story Quest Academy - Author Interview with Jasmine Natasha
March 22nd   Molly Casperson
March 23rd    D.J. Edwardson - The Last Motley
March 24th    Marty C Lee - YA fantasy with dragons, princesses, or magic
March 25th    Molly Casperson
March 26th    Mark Hansen
March 28th    Story Quest Academy - Interview with Heather Love Fitzgerald
March 29th    Debbie Schreffler - Clean Fiction Books I Love
March 30th    Nicholas Kotar
March 31st    Molly Casperson